SP

&

S

Specification Sheet for TC-3000 Tri-Meter

<![if !vml]> <![endif]>

SP&S introduces the first compact water analysis instrument designed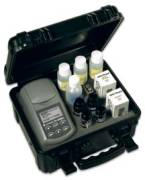 for precision measurements of Turbidity, Chlorine and Color. The TC-3000 is equipped with an advanced microprocessor to drive a patent pending optical system that permits EPA or ISO compliant measurements for the water and wastewater ralph lauren outlet online analyst. The unique optics configuration enables the instrument to read low levels for Turbidity (0.05 NTU), Chlorine (0.02 ppm) and Color (0.2 PCU) while also expanding to higher ranges, 0-4,000 for Turbidity and 0-10 ppm for Chlorine. The TC-3000 is available in either EPA or ISO 7027 ralph lauren outlet compliant versions and features 6 languages, data logging, RS-232 interface and CE mark.
<![if !supportEmptyParas]> <![endif]>
<![if !supportEmptyParas]> <![endif]>
Turbidity Specifications:

Unit of Measure:

NTU, FNU, FAU, ASBC, & EBC

Range:

0-4000

Resolution:

0.01 NTU/FNU (0.00-10.99)

0.1 NTU/FNU (11.00-109.9)

1 NTU/FNU (110-4000)

Accuracy:

±2%

Detection Limit:

0.05 NTU/FNU

Reproducibility:

0.02 NTU/FNU, 0.5 FAU

Light Source:

860nm LED (ISO) Tungsten (EPA)
<![if !supportEmptyParas]> <![endif]>
Chlorine Specifications:

Range:

0-10 ppm

Resolution:

0.01 ppm (0-5)

0.1 ppm (5-10)

Accuracy:

0.02 or ±2%

Detection Limit:

0.02 ppm

Response Time:

<5 Seconds

Light Source:

525 nm LED
<![if !supportEmptyParas]> <![endif]>
Color Specifications:

Range:

0-500 CU (color units)

Resolution:

0.1 CU (0-100 CU)

1 CU (100-500 CU)

Accuracy:

±0.5 CU or 2%

Detection Limit:

0.2 CU

Response Time:

<5 Seconds

Light Source:

UV LED 375 nm
<![if !supportEmptyParas]> <![endif]>
Color Specifications:

Range:

0-500 CU (color units)

Resolution:

0.1 CU (0-100 CU)

1 CU (100-500 CU)

Accuracy:

±0.5 CU or 2%

Detection Limit:

0.2 CU

Response Time:

<5 Seconds

Light Source:

UV LED 375 nm
<![if !supportEmptyParas]> <![endif]>
Meter Features:

Signal Averaging:

Disabled, 2, 5, 10

Battery:

9V

AC Power:

Optional

Data Logging:

4000 points

Auto Shut-Off:

Disabled, 5, 10, 30

Optional Software:

SmartLink2

Response Time:

<5 Seconds

Languages

English, French, Spanish, Japanese, Italian, & Portuguese
<![if !supportEmptyParas]> <![endif]>
| | |
| --- | --- |
| Item Description | Order Code |
| TC-3000e Turbidity, Chlorine, and Color Meter (turbidity complies with USEPA 180.1 Standard) | 1964-EPA |
| TC-3000i Turbidity, Chlorine, and Color Meter (turbidity complies with ISO 7027 Standard) | 1964-ISO |
| AC adapter (variable 100-240 VAC) | 1754 |
| Vial Ring (2-pk) | 0641 |
| Six pack of vials | 0475 |
| O NTU Standard (ISO and EPA) | 1480 |
| 1 NTU Standard (ISO) | 1481 |
| 10 NTU Standard (ISO) | 1482 |
| 100 NTU Standard (ISO) | 1483 |
| 1 NTU Standard (EPA) | 1484 |
| 10 NTU Standard (EPA) | 1485 |
| 100 NTU Standard (EPA) | 1486 |
<![if !supportEmptyParas]> <![endif]>
<![if !supportEmptyParas]> <![endif]>
SP&S® Water Treatment Specialists
Wapotec Ontario Distributor
8 - 1111 Gorham Street
NEWMARKET, ON L3Y 8X8
This is an invitation to visit our websites:
www.swimpool.ca www.drink-water.ca www.wapotec.ca
905.836.2747 ~ Toll Free 1.800.761.4941
FAX: 905.836.0326 ~ Fax: 1.800.513.5141
<![if !supportEmptyParas]> <![endif]>
SP&S® is a registered trademark of Dennis Ashworth & Associates Limited - Since 1970